Browse Categories
Perth Stormwater Pipe Wholesale Web Site
Trade Supplier's Commercial, Industrial, and Domestic Irrigation & Plumbing.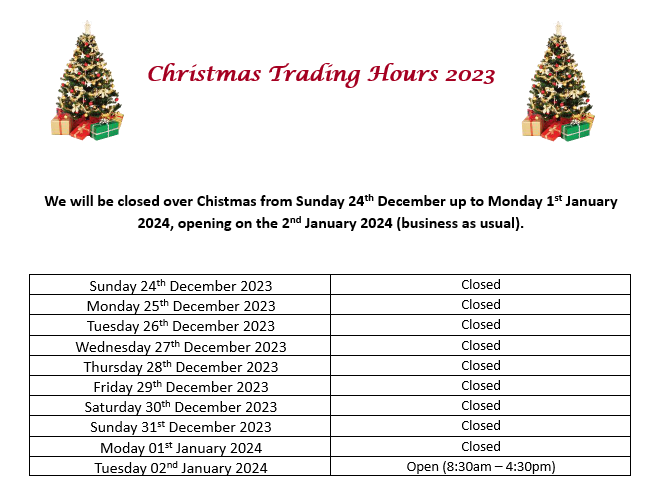 We will be closing at 12:00pm on Saturday 23/12/2023. We thank you kindly for your continued business and wish you a treemendous Merry Christmas!
During this global pandemic with COVID-19 (coronavirus) and in the public interest of protecting health and safety, Perth Stormwater encourages our customers to place their orders via our Online Store, Contact Form or over the Phone. With delivery options Australia wide - it's business as usual.
Online Store: Select products from the left categories and add to cart
Extra safety precautions are in place in-store to minimise transmission as much as possible while continuing to deliver orders and supply products. Order collections and counter sales are currently available - but could be cancelled at short notice.

Thank you for your support as we work together to ensure our people and customers stay safe and healthy.
Perth Stormwater Pipe is a leading wholesaler of stormwater supplies. Our warehouse located at 5 Dampier Road Welshpool stocks a variety of local products that are of high demand throughout both the water service and mining industries. We participate in the previously mentioned industries as a quality wholesaler of stormwater pipe and fittings, DWV pipe and fittings, pits, soak well's, storm drain channels as well as many other products that will help you to meet your project or maintenance requirements when dealing with stormwater.
IMPORTERS, WHOLESALERS AND BULK SUPPLIERS TO THE TRADE
Our stormwater pipe products are acquired from a range of industry-leading manufacturers, both local and international. All products we order in bulk quantities to ease the burden of cost for our customers; this allows us to deliver extremely sharp prices and competitive rates. We stock a wide range of brands including Reln, iPlex, Ecco, AusPlastics, Abey, Pipemakers, VersiTank, Aco, and much more!
Perth Stormwater Pipe Partners
Perth Stormwater Pipe Online
A cost management strategy of ours has been to establish an online presence in the form of a marketplace. Our online marketplace affords us the ability to cut out the middle man, remove intermediate transport costs and eliminate retail operating costs. This means that all these hefty costs won't fall back onto you, our valued customer.

On our website, we provide you with the opportunity to browse our wide range of products, from here we have provided you with a secure stormwater pipe online shopping system and a secure credit card facility so that you can easily make the order you desire. If you do not wish to use our online shopping system you may send us an email with your order.
Fast Delivery & Competitive Rate's
As well as the previously mentioned methods for ordering, we take orders via fax and money transfer. Orders may be made over the telephone but will only be accepted once we have received a follow-up fax or email confirming the details of your order. We do this to ensure that our customers are guaranteed to get the products they require.
Based on our stock quantities and customer location we can generally make deliveries within two working days from the order confirmation date. Variations to our delivery methods may occur for locations outside and within the outer rim of the Perth Metropolitan area as well as for large objects. Please see our delivery page for further information.
ORDER ASSISTANCE: 08 9356 7600